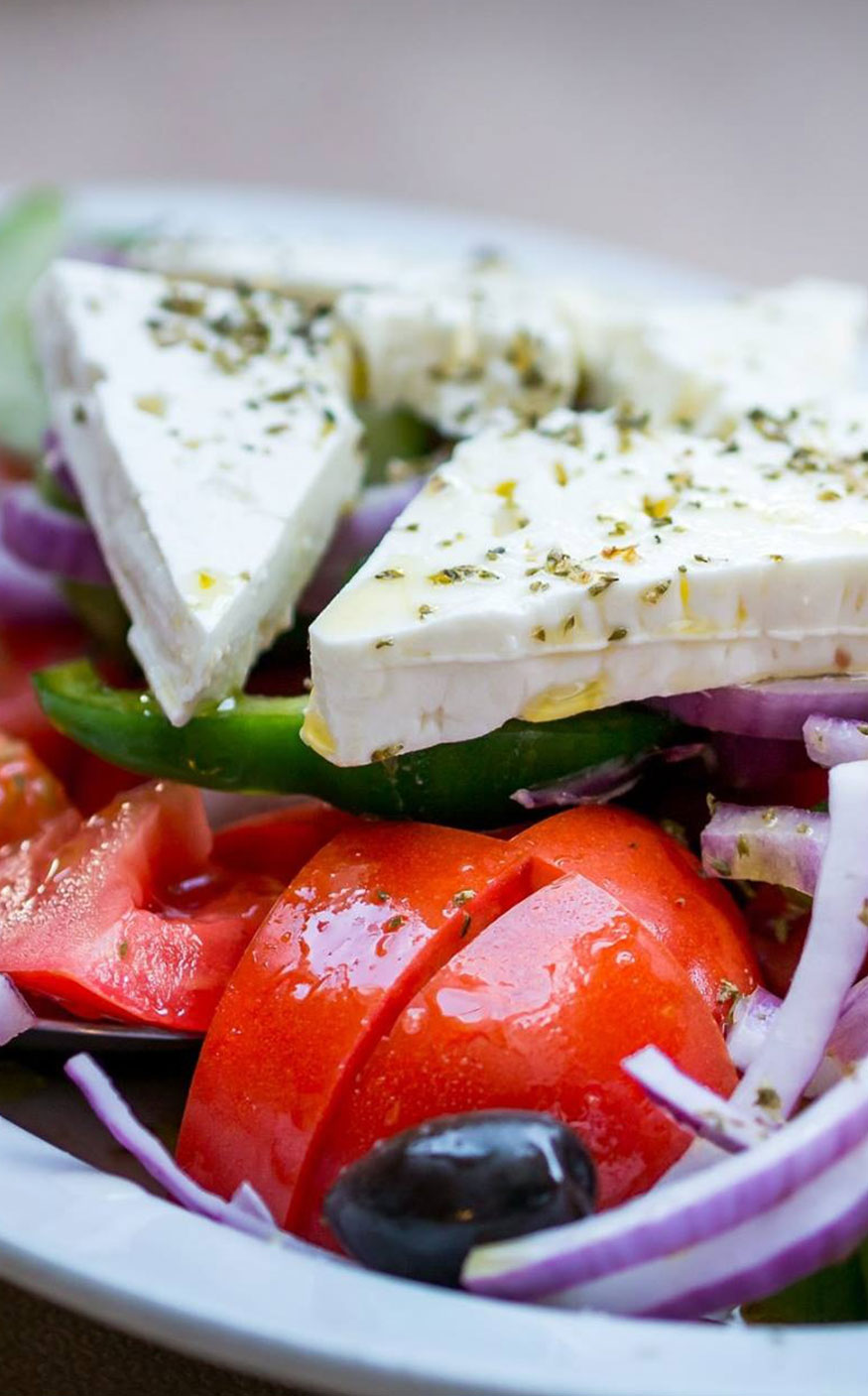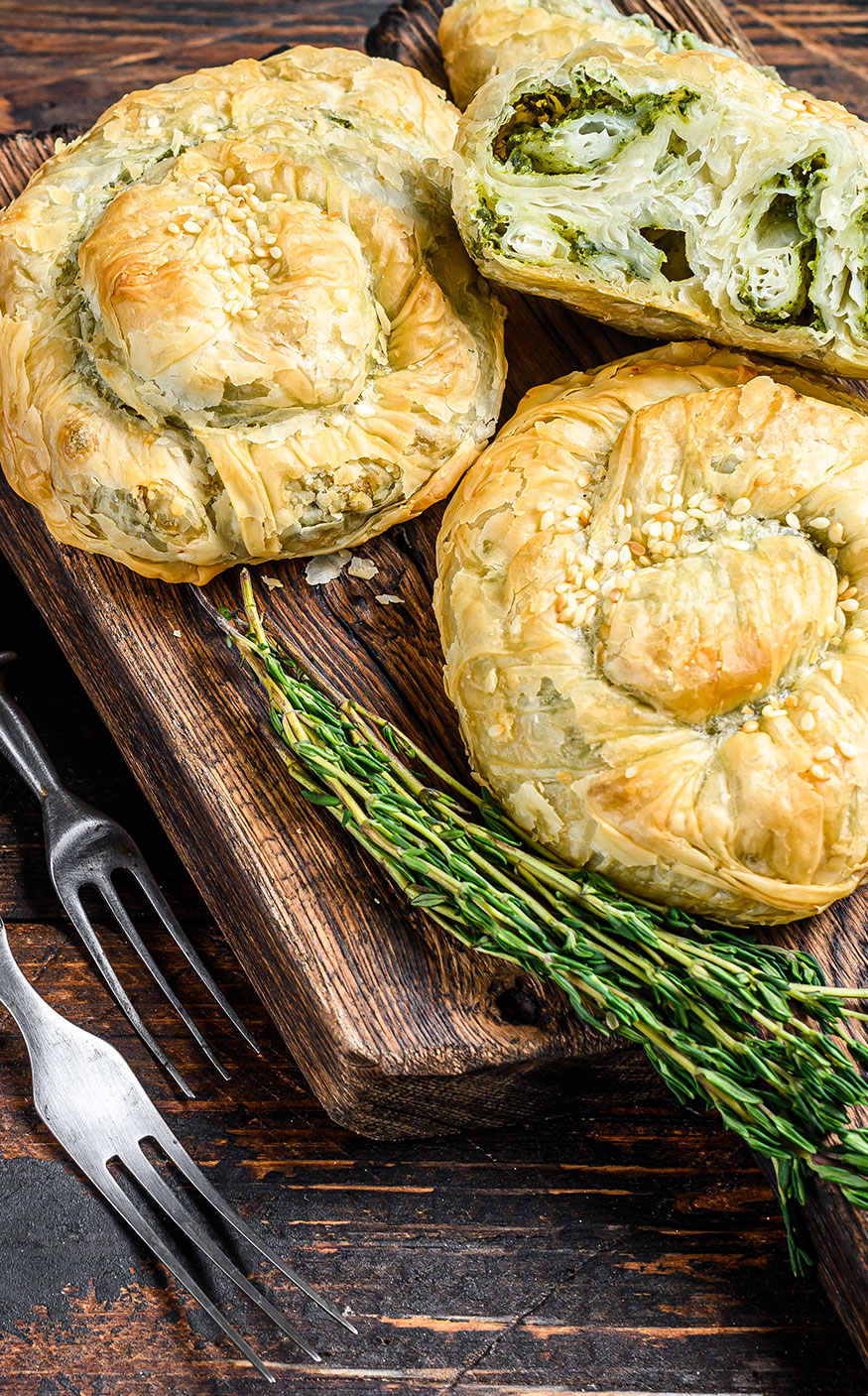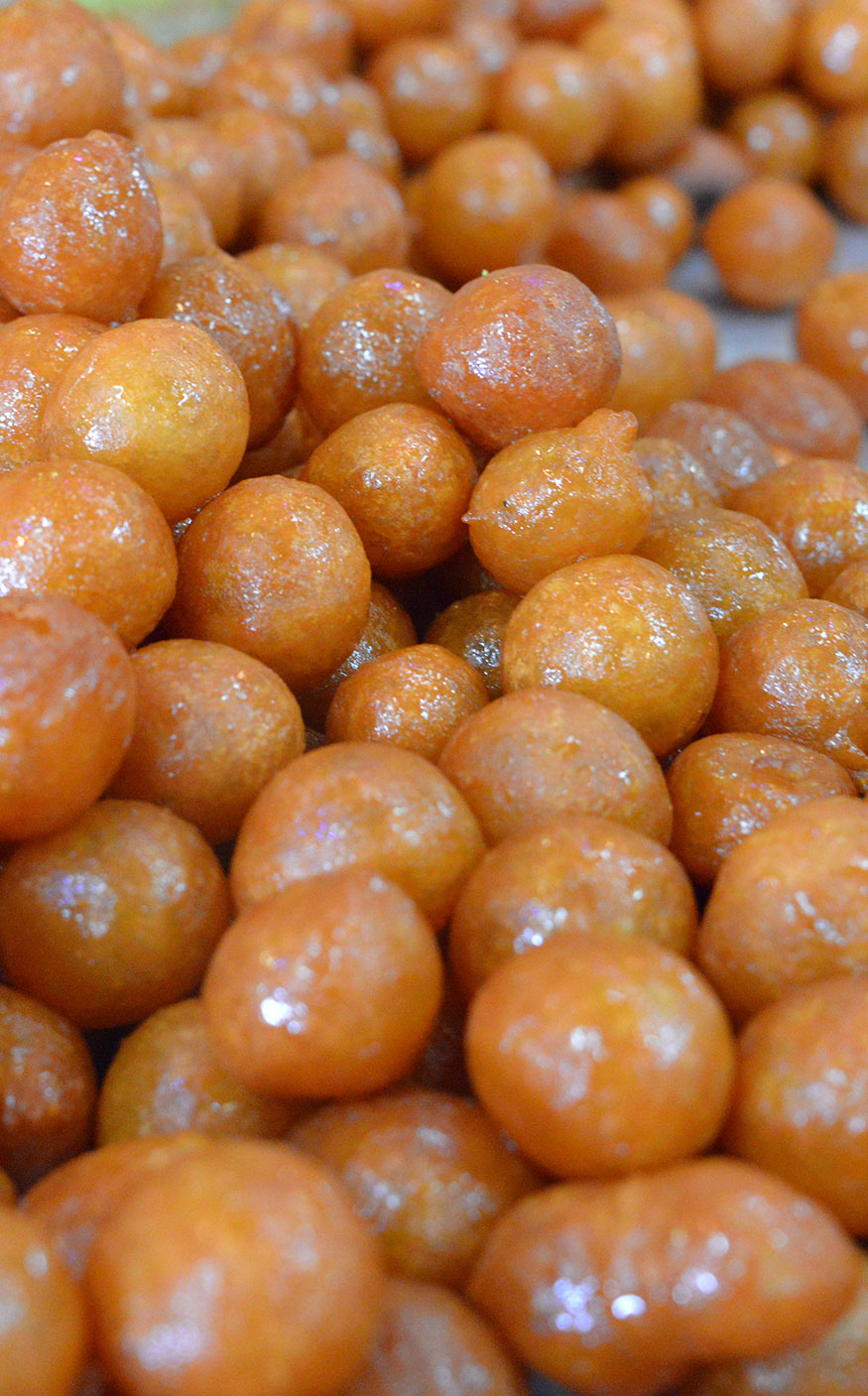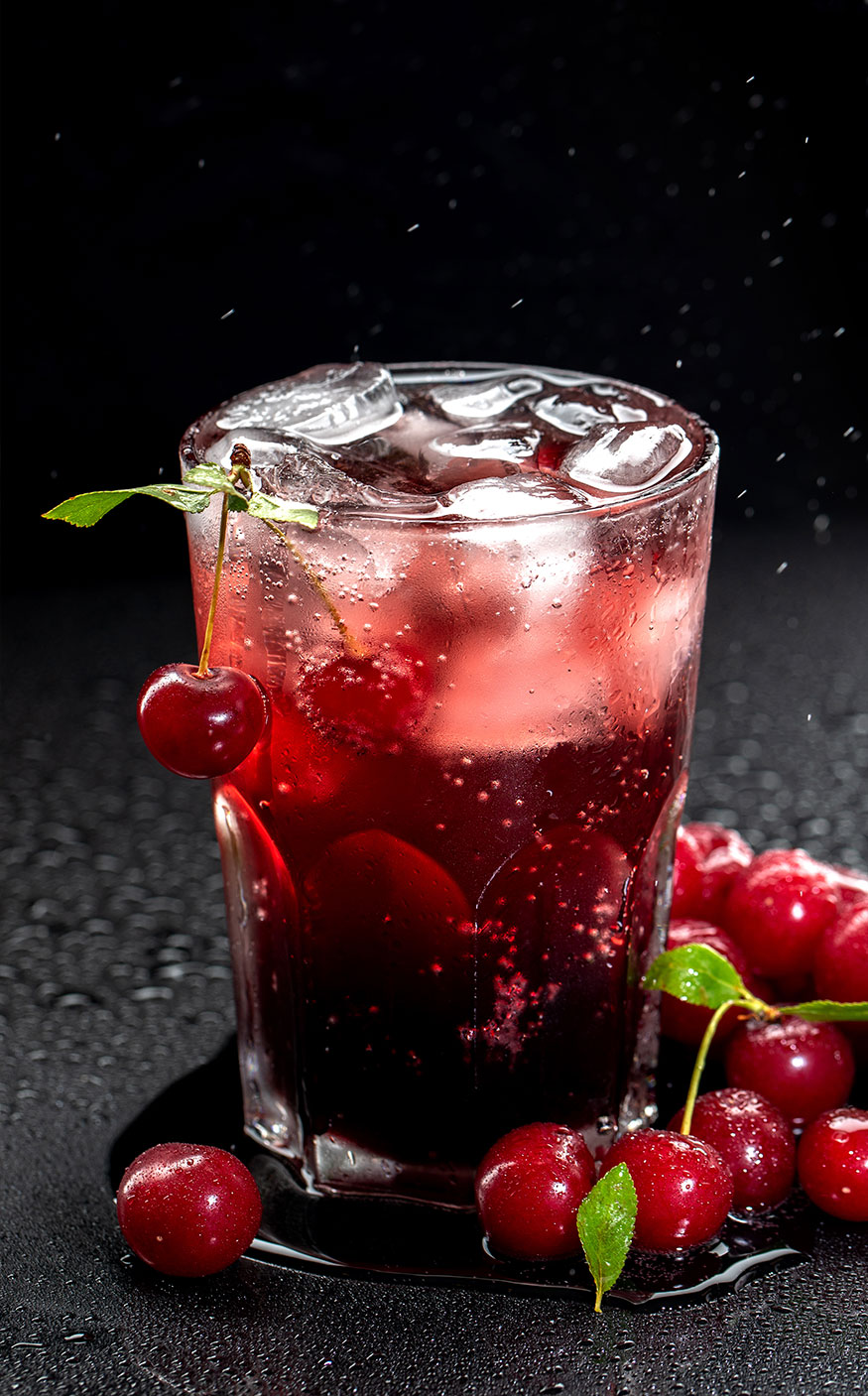 With an array of iconic dishes, from the fresh and light to the luscious and satiating, Greeks know how to make their produce sing. When classic Greek street eats come to mind, you can't go past the Gyros. Traditionally made from spiced beef mince on a spit, lamb and chicken were soon introduced, and now, without a doubt, Lamb Gyros is Greece's most iconic snack food. Gyros are pockets of pita bread loaded with fresh salad, tzatziki, and meat freshly carved from the searing-hot spit. 
A true staple in every Greek's pantry, very few dishes aren't wrapped or rolled in sheets of filo pastry. Filo is commonly used to make Feta pies, sweet baklava, and of course, spanakopita. One of Greece's most famous vegetarian dishes, spanakopita, is a pie-like dish made from fresh spinach and creamy feta along with some garlic, lemon, herbs, and spices all sandwiched between layers of butter-soaked filo pastry and baked until golden and crisp. 
No Greek table is complete without a famously simple, delicious and crowd-pleasing Greek Salad. Encompassing all that Greek food is about, this zingy, fresh salad is made from the ripest cucumber and tomatoes adorned with salty olives, creamy feta, and sharp red onion before being doused in olive oil, red wine vinegar, and oregano. So simple yet so so delicious. They do have one rule; however, not a lettuce leaf in sight!
As a culture that loves to bask in the afternoon sun by the sea with a drink in hand, a grazing method of eating is only natural. Meta or Mezze are small plates of appetisers to have with ouzo, wine, or beer. Mezze is usually put together based on your choice of drink that day. An ouzo mezze is your classic, usually containing salty flavours like fresh anchovies or octopus. A wine mezze has filling yet light bites like spanakopita and fried eggplant. Beer mezze is the heartiest of them all, usually hosting gutsy taramasalata, tzatziki and skordalia (potato dip) with bread and pieces of Greek sausage. These are some classic staples; however, when it comes to Mezze, there are no set rules. Put together whatever your tastebuds fancy that afternoon! 
World-famous for its sweet treats, Greece has three types – earthly delights, nutty and syrupy, luscious and custardy. Most of which, however, will without a doubt contain Greece's famed golden nectar – honey. Baklava, galaktoboureko, and halva are some top favourites, but few are more popular than Loukamades. Round, fluffy dough balls fried and tossed in honey syrup – these golden nuggets can be found in just about every Yiayia's kitchen. 
In the afternoon between meals, Greek coffee is a popular drink to unwind. Making an excellent Greek coffee is a rite of passage for Greek girls, and they must learn to master it. This rich, mahogany coffee is simmered until foamy crema forms on top – this is called kaimaiki and is vital for the perfect cup of Greek coffee. A popular non-alcoholic drink served with food is Visinada – a refreshing combination of cherry syrup, soda, and lemon – perfect for the warm climate!