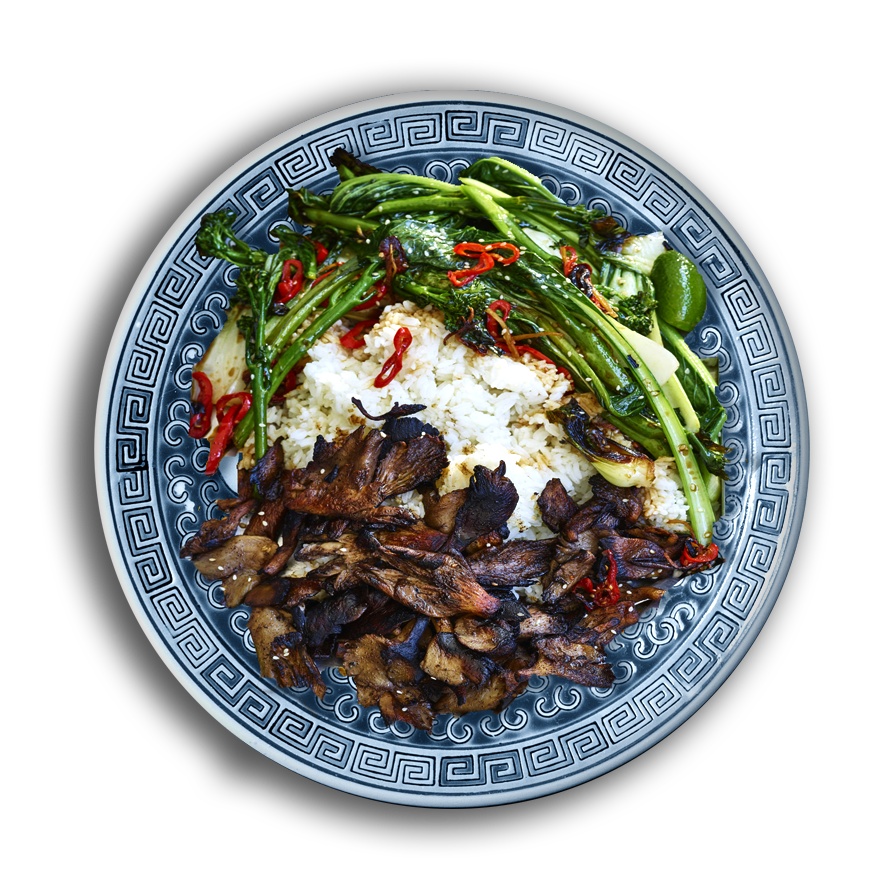 WHAT YOU NEED
1/2 pkt (11 g) Chinese spice
400 g mushrooms, sliced
1 onion, chopped
1/2 tbsp soy sauce
1/2 tbsp hoisin sauce
1 lime quartered
HOW TO MAKE Sauté onion, 5 min. Add spice, sauté 1 min. Add mushrooms with soy and hoisin sauce, stir fry 10 min.
HOW TO SERVE
Serve with rice, stir fry asian greens* topped with slices of fresh ginger, spring onions and a drizzle of lime juice.
HINTS & TIPS
SIDES & CONDIMENTS
Asian stir fry greens*:
100 g broccolini,
2 bok choy,
1 fresh chilli,
1 tbsp sesame seeds,
1 tbsp sesame oil,
2 tbsp soy sauce,
2 tbsp maple syrup
Saute greens with chilli, sesame oil, soy sauce and maple syrup and sprinkle with sesame seeds.
SWAPS & ALTERNATIVES*
VEGGIE COMBO
Any combination of asian vegetables can be used
ALTERNATIVE
Replace mushrooms with cauliflower florets or eggplant
LIKE THIS RECIPE? SHARE IT ON…
ORIGINS
The traditional dish was created during the Three Kingdoms Period from 200-280 AD as a warming meal cooked in a spiced stock over hot coals for the cold winter months. Loved for many generations to follow, including the Emperors of the Qing Dynasty, this special Chinese dish is still a staple worldwide today.