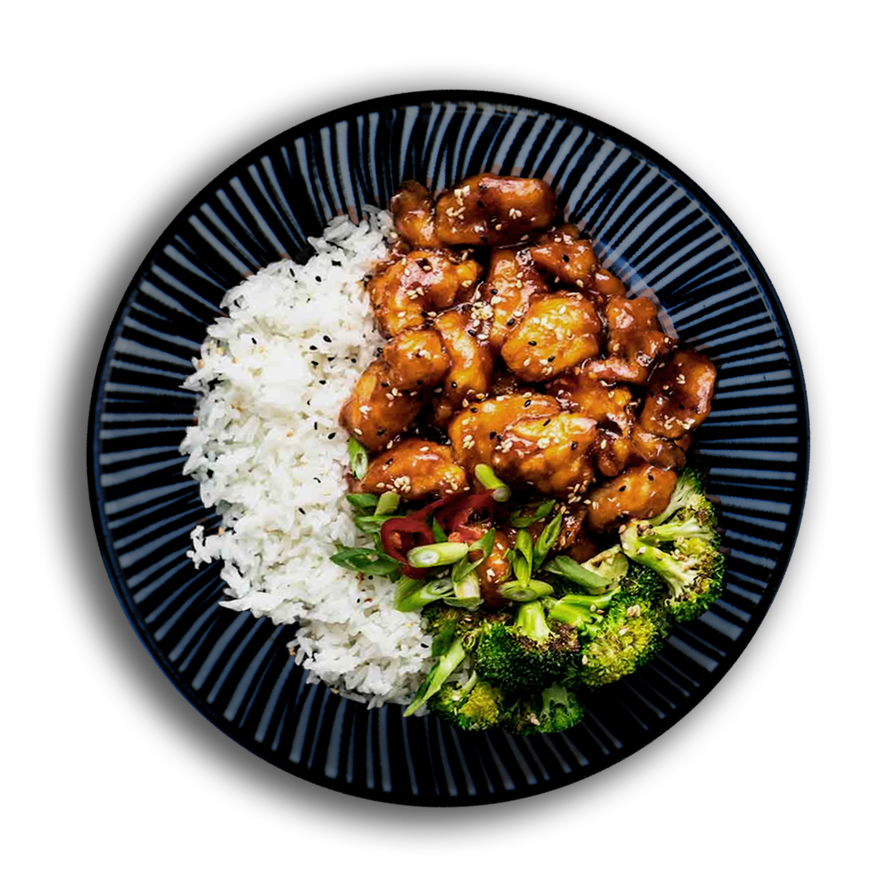 WHAT YOU NEED
1/2 pkt (11 g) Chinese spice
500 g chicken cutlets
2 tbsp soy sauce
1 tbsp hoisin sauce
1/2 tbsp apple cider vinegar
2 tbsp honey
HOW TO MAKE Combine 1 tbsp soy and 1 tbsp honey with spice, hoisin sauce and vinegar and marinate chicken for 30 min. Heat oven to 180 deg. Line baking tray with foil, place marinated chicken on a tray, cook 10 min on each side. Mix remaining honey and soy and use to glaze the chicken. Return to oven and cook 10 min.
HOW TO SERVE
Serve with steamed broccoli and rice and top with 2 tbsp cashews or cucumber salad*
HINTS & TIPS
SIDES & CONDIMENTS
Cucumber and peanut salad*:
60 g cucumber slice
1 tsp light soy sauce
1 tsp lemon juice
1 tsp sugar
2 tbsp crushed peanuts
fresh chilli sliced – optional
Mix all ingredients together in a bowl.
SWAPS & ALTERNATIVES*
VEGGIE COMBO
Any combination of asian vegetables can be used
Reduce meat: 250g chicken + 250 g mushrooms
ALTERNATIVE
Replace chicken cutlets with drum sticks or boneless chicken thighs
LIKE THIS RECIPE? SHARE IT ON…
ORIGINS
The traditional dish was created during the Three Kingdoms Period from 200-280 AD as a warming meal cooked in a spiced stock over hot coals for the cold winter months. Loved for many generations to follow, including the Emperors of the Qing Dynasty, this special Chinese dish is still a staple worldwide today.