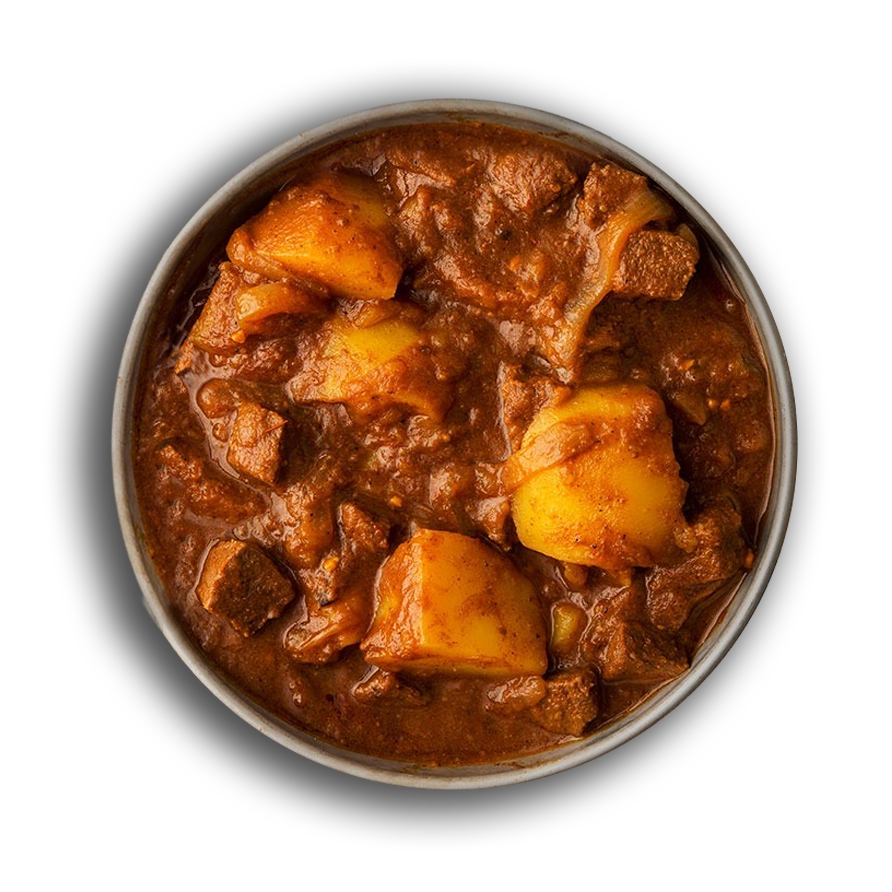 WHAT YOU NEED
1/2 pkt (15 g) Ethiopian spice
500 g beef, diced
1 onion, chopped
200 g potatoes, cubed
2 carrots, quartered
2 zucchini, quartered
1 capsicum, sliced
1 cup beef stock
1 lemon zested and juiced
HOW TO MAKE Sauté onion and capsicum, 5 min. Add spice, sauté 1 min. Add beef, sauté 5 min. Add stock, lemon zest, bring to the boil and simmer 60 min. Add in potatoes and carrots, simmer 15 min. Add zucchini simmer 5 min. Season with lemon juice and let rest 5 min.
HOW TO SERVE
Serve with rice and garnish with fresh parsley leaves.
HINTS & TIPS
SIDES & CONDIMENTS
Ethiopian minced greens:
200 g kale or spinach steamed
1/2 tsp chilli flakes
1/2 tsp Berbere or paprika
1 clove garlic crushed
Sauté garlic and spices 2 min, add in steamed greens and let rest 2 min.
SWAPS & ALTERNATIVES*
VEGGIE COMBO
Omit zucchini and serve with Ethiopian minced greens.
Reduce meat: 250 g beef + 200 g cooked chickpeas.
ALTERNATIVE
Mix in 1 tbsp currants and 2 tbsp cashews to the rice. Traditionally, 2-3 hard boiled eggs are added for extra protein.
LIKE THIS RECIPE? SHARE IT ON…
ORIGINS
Berbere spice comes from the Ethiopian word barbare. Barbare translates to "hot" and comes from the Ancient Ethiopian word for pepper, papare. This dish came into being no one is sure, but historians speculate that its origins lie in the era when Ethiopians controlled the route to the silk road from the Red Sea during the 11th century AD.