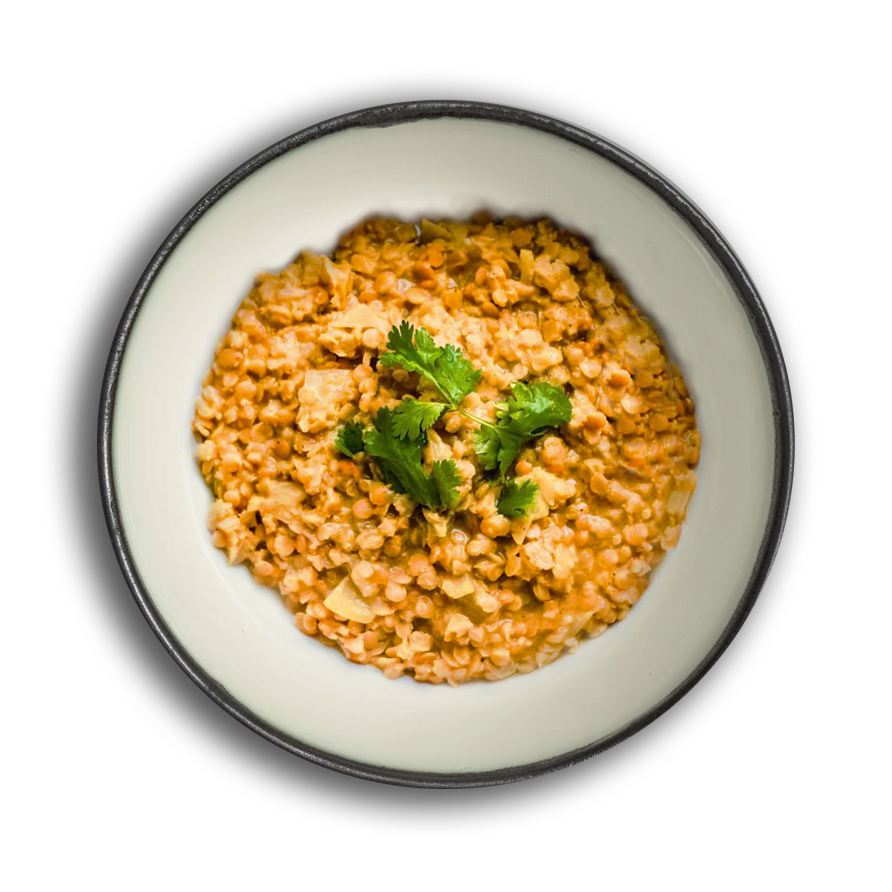 WHAT YOU NEED
1/2 pkt (17 g) Indian spice
500 g chicken thigh, diced
150 g red lentils
1 onion, chopped
1 tomato, chopped
400 ml coconut milk
100 g spinach leaves
1 cup chicken stock
1 lemon, juiced
HOW TO MAKE Sauté chicken 3 min each and set aside. Sauté onion, 5 min. Add spice, sauté 1 min. Add lentils, tomato, coconut milk, and stock, Simmer 15 min. Add cooked chicken, simmer 5 min. Stir in spinach leaves and season with lemon juice.
HOW TO SERVE
Serve with roti or rice and fresh coriander.
HINTS & TIPS
SIDES & CONDIMENTS
Serve with an eggplant or tomato kasundi.
SWAPS & ALTERNATIVES*
VEGGIE COMBO
Swap spinach for green beans.
REDUCE MEAT
250 g chicken + 200 g eggplant cubed.
ALTERNATIVE
Replace chicken with lamb.
LIKE THIS RECIPE? SHARE IT ON…
ORIGINS
One of India's most famous dishes, the origins of the humble Dal date way back to 3000 BC. Archaeological evidence has discovered it was a staple dish made by the Indus Valley Civilization as it was sustaining and easy to prepare from readily available pulses and spices. Still an essential dish in Indian cuisine today, many versions have been made, including vegetables and meats.