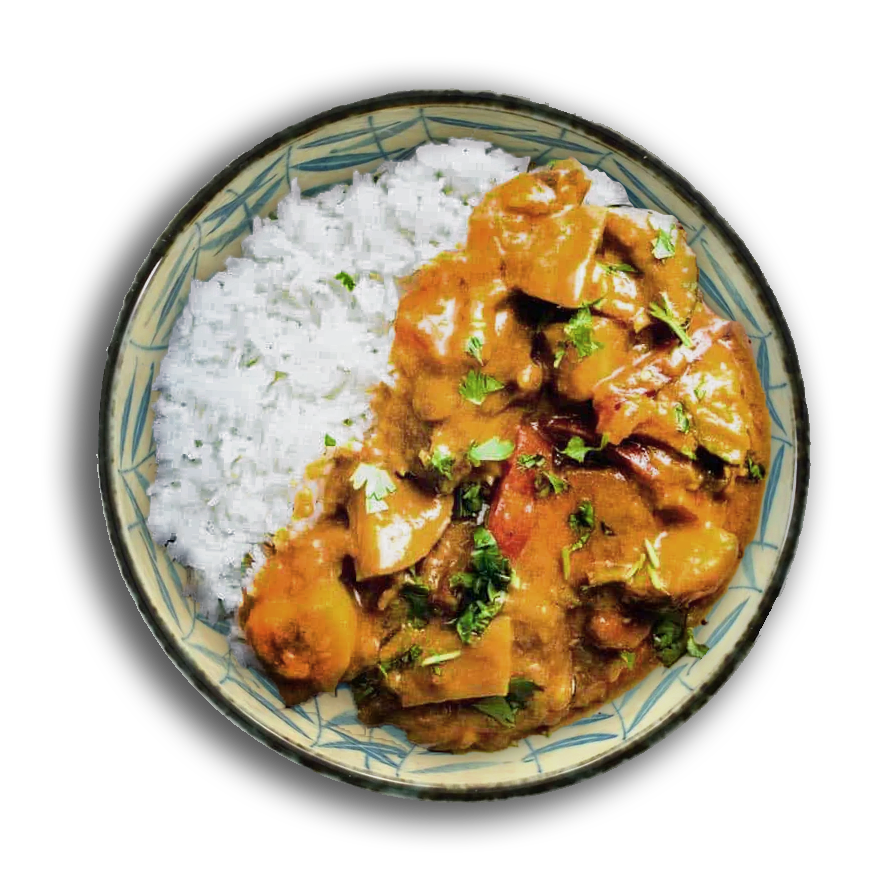 WHAT YOU NEED
1/2 pkt (15 g) Japanese spice
200 g cooked chickpeas
1 onion, chopped
1 small apple, peeled and diced
100 g cauliflower, chopped
2 potatoes, cubed
2 carrots, chopped
1 cup vegetable stock
1 zucchini, sliced
1 tbsp tonkatsu sauce*
HOW TO MAKE Sauté onion and apple, 10 min. Add spice, sauté 1 min. Add chickpeas, carrots, potatoes, tonkatsu sauce, stock and simmer, 20 min. HOW TO SERVE
Serve with rice and cucumber and carrot salad*
HINTS & TIPS
SIDES & CONDIMENTS
Cucumber and carrot salad*:
100 g cucumber sliced
1 carrot grated
zest of 1/2 orange
1 tbsp each sugar, vinegar, and water.
Mix all ingredients together in a bowl.
SWAPS & ALTERNATIVES*
VEGGIE COMBO
Swap potatoes and peas for broccoli and sweet potatoes
ALTERNATIVE
Tonkatsu sauce * = 1 tbsp each tomato paste and soy sauce
LIKE THIS RECIPE? SHARE IT ON…
ORIGINS
The introduction of curry to Japan is said to be in the early 1800s when Anglo-Indian Royal Navy sailors brought the curry powder of India combined with the sweet additions of apples to suit the British pallet to the shores of Japan. It was commonly cooked in army mess halls during the 1870s, as the curry was an easy way to feed large groups of soldiers and incorporate meat into their diet.