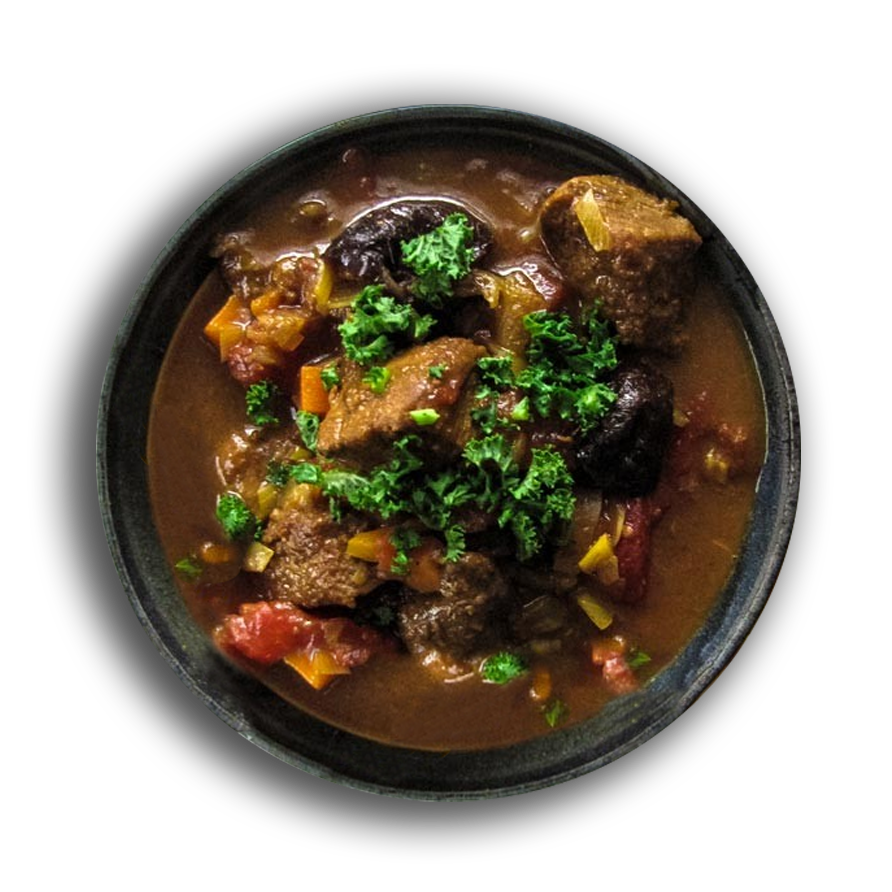 WHAT YOU NEED
1/2 pkt (15 g) Moroccan spice

500 g  chuck beef cubed

200g cooked chickpeas 

1 onion, chopped

2 tomatoes, chopped

200 g pumpkin peeled and cubed

1 zucchini, sliced

50 g pitted prunes
1-2 cups

beef

stock
2 tsp preserved lemon*

 

 
HOW TO MAKE Sauté onion, 5 min. Add spice, sauté 1 min. Add beef, sauté 5 min. Add stock, tomatoes, prunes cover and cook on low for 90 min. Add pumpkin, zucchini and chickpeas.  Cover & cook on low for 15 min.
HOW TO SERVE
Serve with a couscous salad* and garnish with preserved lemon*.
HINTS & TIPS
SIDES & CONDIMENTS
Couscous salad:
20 g almond flakes
2 tbsp each of fresh coriander and mint leaves
1 cup cooked couscous
Cook couscous and mix all ingredients together.
SWAPS & ALTERNATIVES*
VEGGIE COMBO
replace prunes with dates 
Reduce meat: 250g beef + 200 g Mushrooms. 
ALTERNATIVE
2 tsp preserved lemon = juice 1 lemon plus zest.
LIKE THIS RECIPE? SHARE IT ON…
ORIGINS
The tagine dates back to Harun al Rashid, a late eighth-century ruler of the Islamic empire. Foods cooked tagine-style appeared in The Thousand and One Nights in the ninth century. Although originally a Berber dish, the tagine has evolved with the history as waves of Arab and Ottoman invaders, Moorish refugees from Andalusia and French colonialists have left their influences on the cuisine.