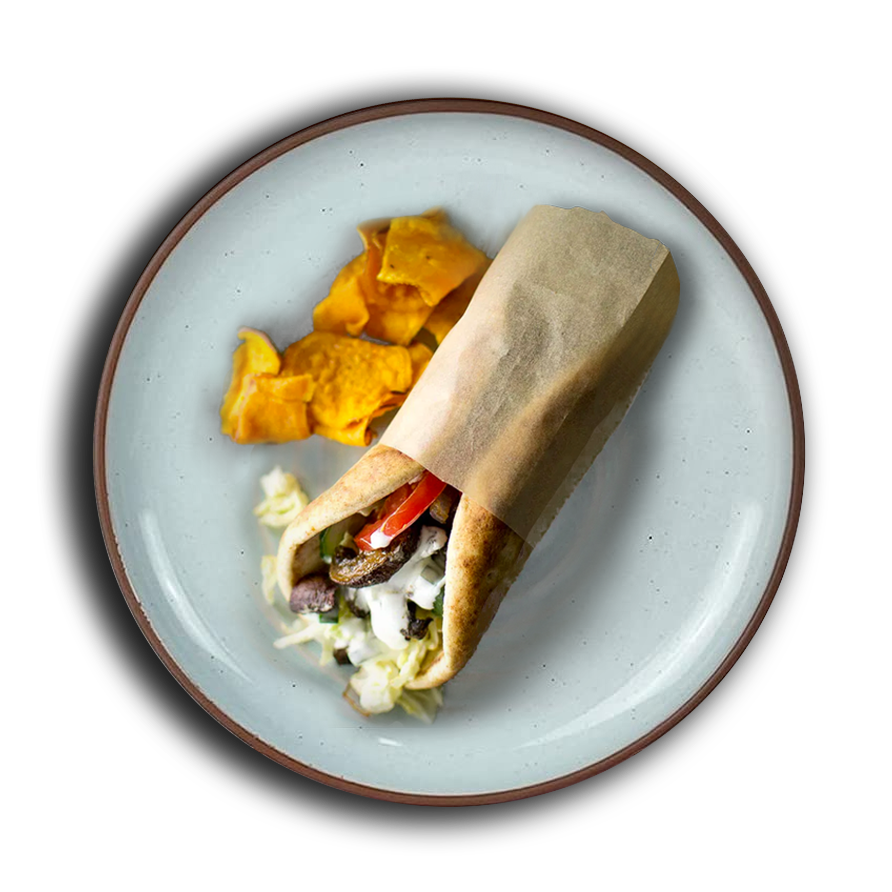 WHAT YOU NEED
1/2 pkt (12.5 g) Greek spice
500 g

field Mushrooms, sliced

2 tbsp soy sauce

1 capsicum, sliced

1 tomato, sliced

4 Lettuce leaves


150 g greek yoghurt or tzatziki*

1 avocado sliced

2 tbsp lemon juice
4-6 pita or flatbreads
HOW TO MAKE Combine lemon juice, soy sauce, spice and 2 tbsp olive oil. Toss in Mushrooms to coat and set aside to marinate, 10 min. Sauté onion and capsicum  5 min, set aside. Sauté Mushrooms on high until cooked Heat flatbreads and top with Mushrooms, tomato, avocado, lettuce and yoghurt or tzatziki*.
HOW TO SERVE
Serve with yoghurt or tzatziki* and garnish with fresh parsley.
HINTS & TIPS
SIDES & CONDIMENTS
Tzatziki dressing*
100 g plain yoghurt
1 tbsp tahini
1 tbsp olive oil
1 tbsp lemon juice
1 clove garlic, minced
Mix all ingredients together in a bowl.
SWAPS & ALTERNATIVES*
VEGGIE COMBO
Use halloumi instead of Mushroom
ALTERNATIVE
Replace yoghurt with tzatziki or smoky aioli
TELL US HOW MUCH YOU LIKED IT…

ORIGINS
Named after the Greek word for 'round' from the rotisserie it's cooked on, the origins of the Gyros are hotly contested. Many believe it was brought to Greece in the 1920s by refugees from Istanbul and others, that its roots come from Armenian stallholders in Athens. No matter which theory you subscribe to, however, Gyros is undoubtedly Greece's most popular street eat made from either minced beef, lamb, or chicken.