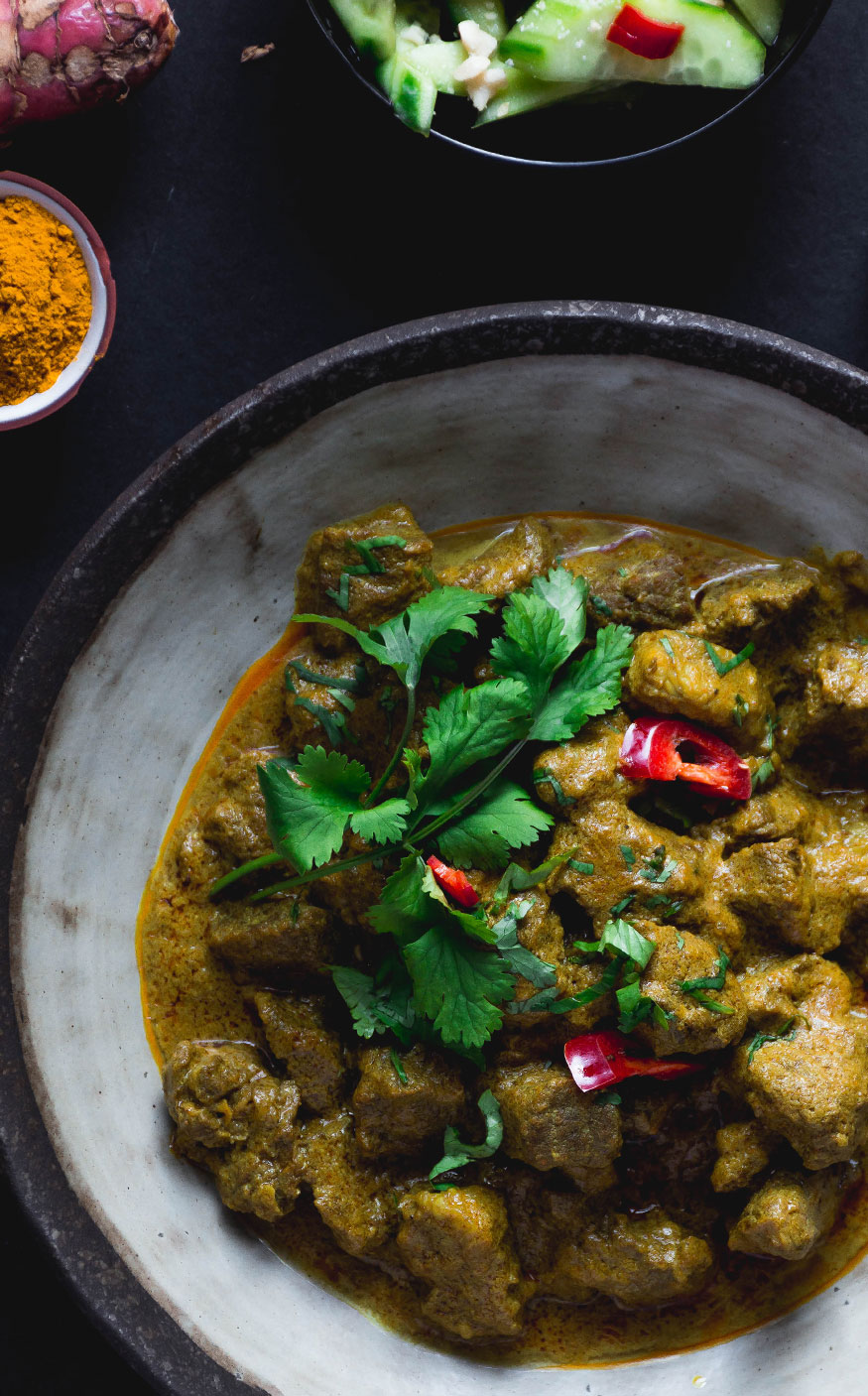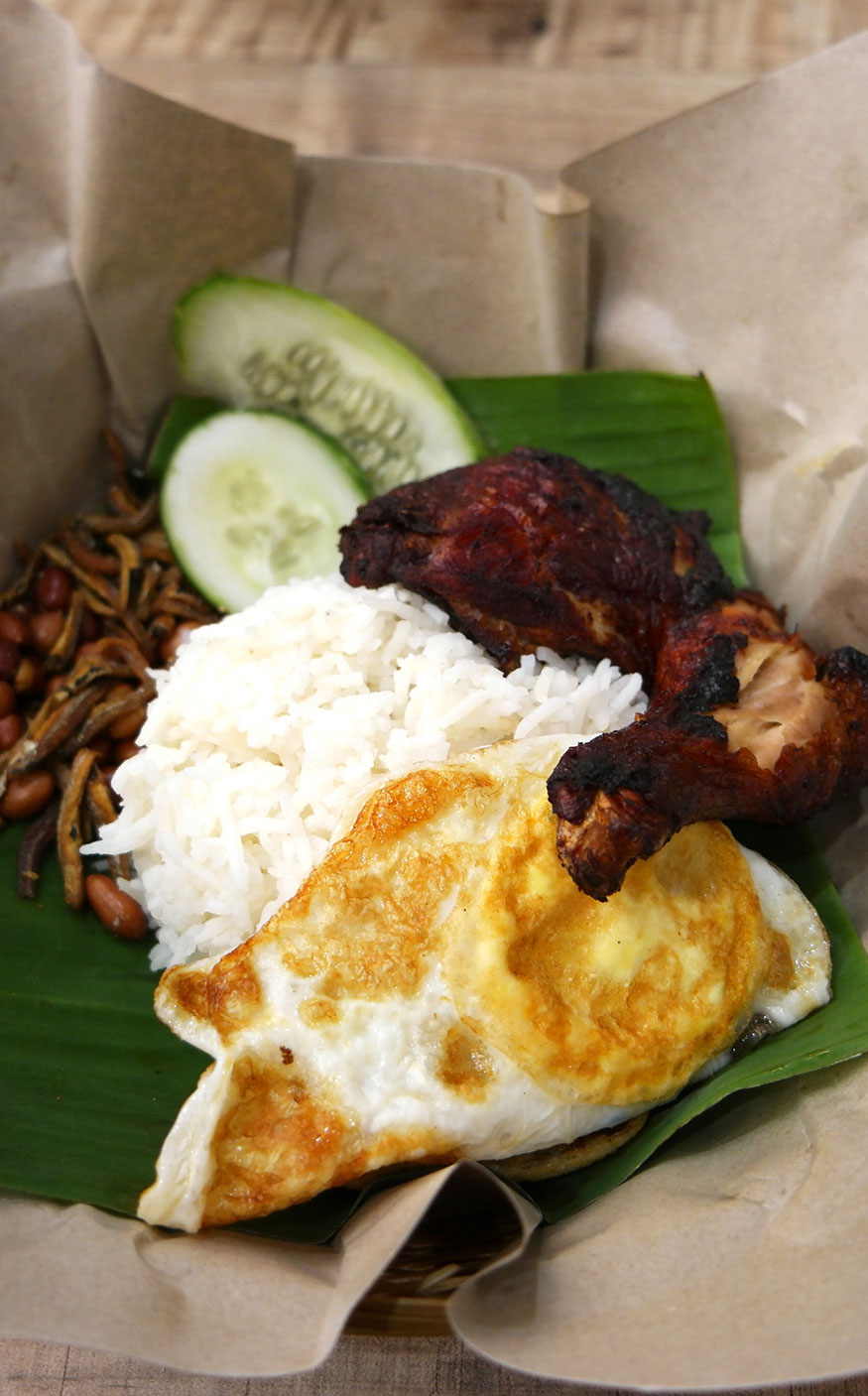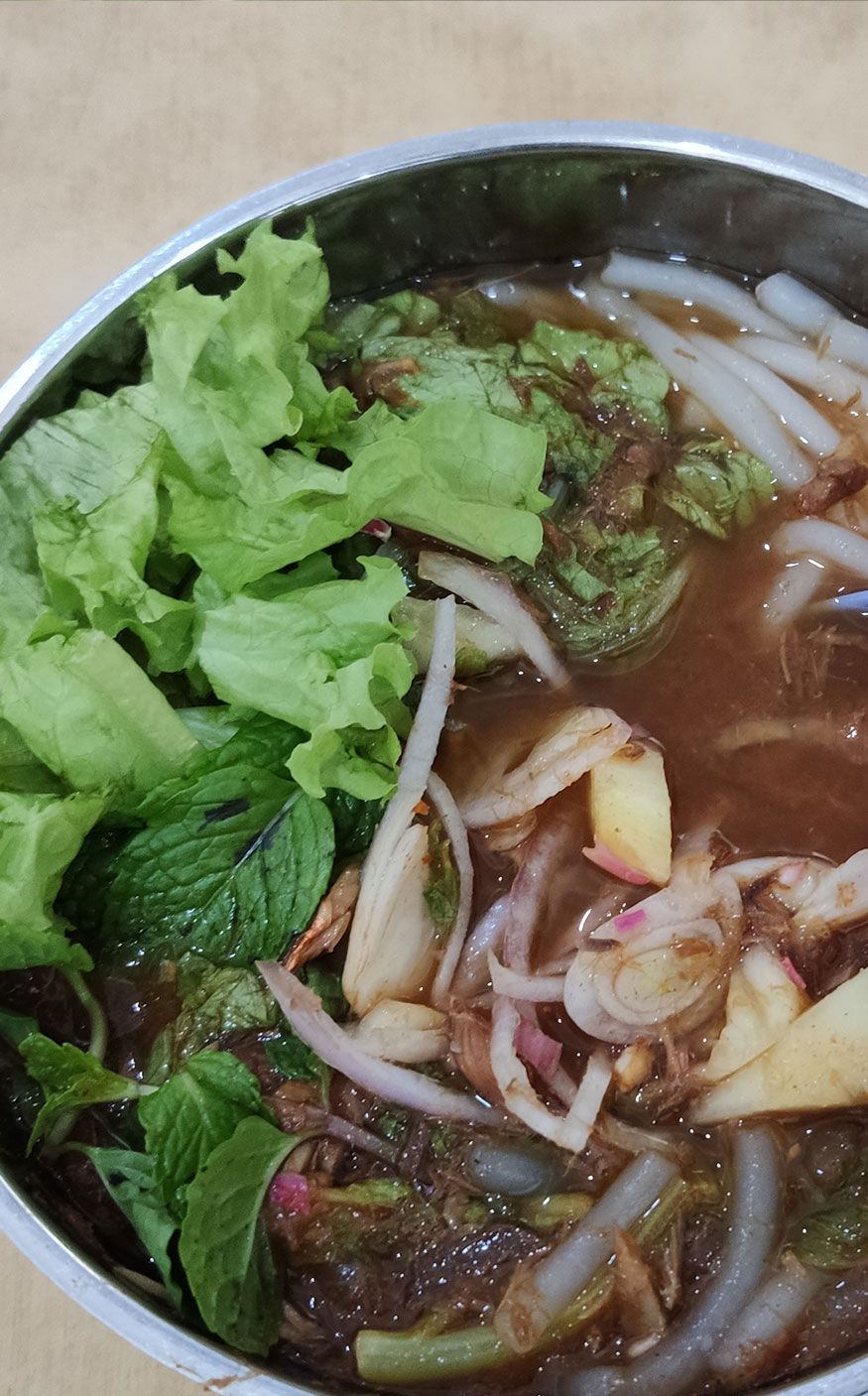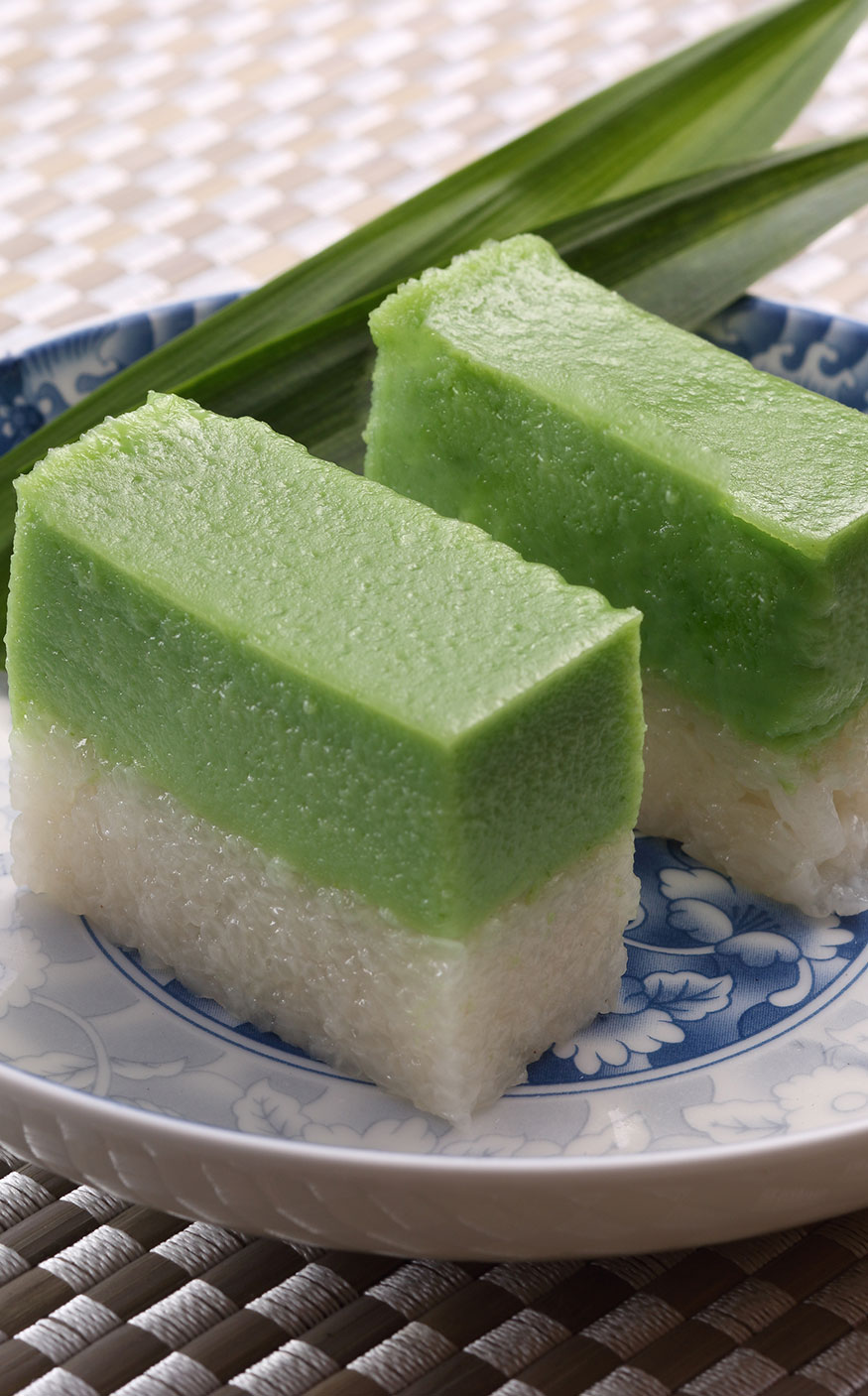 Malaysian dishes
Rendang
When thinking of Malaysian curry, no one can go past the Rendang. However, it is hotly contested as to whether Rendang is of Indonesian or Malaysian origin. Regardless, in both countries, it has become a national treasure. Rendang is a tender, slightly more dry curry filled with slow-cooked beef, punchy herbs, spices, and warm toasted coconut. As with most Southeast Asian curries, a good spice blend is vital and the foundation to good Rendang. Dried chillies add a raisin-like flavour and intense heat, whilst kaffir lime leaves add a tang, galangal and turmeric, an earthy hum, and cloves and cumin a warm sweetness along with many other flavourful additions. Try our Beef Rendang recipe here
Laksa

Laksa is a complex, hearty broth made most commonly from a collection of spices, coconut cream, lime, chilli, pungent prawn paste, two types of noodles, prawns, coriander, spring onion and crispy shallots. This fiery, creamy soup is the best way to start the day and instantly get the metabolism going.  To many Malaysians, Laksa is often served with a side of chilli paste called Sambal Oelek and a slice of fragrant musk lime to ramp up the flavour. 
Nasi Lemak
This hallmark of this cuisine is showcased perfectly in their national dish – Nasi Lemak. Nasi means rice, and Lemak means cooked with coconut milk, fluffy coconut rice is served in the centre alongside steaming hot, rich curry, pickled vegetables, a boiled egg, and fried anchovies. Coconut rice is aptly the centre of this refreshing dish as the Malays believe it's the best accompaniment to their curries with its light texture and sweet, mellow flavour. 
Roti
Another side dish commonly served with curries along with, or instead of rice, is Roti. This famous bread is crunchy, thin, flaky and golden with delicate folds of paper-thin dough cooked on a fiercely hot plate and served with loads of rich curry. 
Malaysian sweets 
As vibrant and colourful as the mains, Malaysian sweets are silky, delicious morsels made from coconut milk and flavoured with sweets like pandan leaves. They're often vibrantly coloured with pinks and greens and have a jelly-like consistency. Another popular dessert is 'Sago Gula Melaka', a pudding made from cooked sago pearls in molasses-like palm sugar syrup and warm sweetened coconut milk.
Kopi Tarek
Traditional after-meal drinks are Kopi Tarek' sweet coffee' or The Tarik' sweet tea'. These are combined with condensed milk and water, and the coffee or tea drinks are 'pulled' by pouring vigorously between jugs to create a frothy consistency.