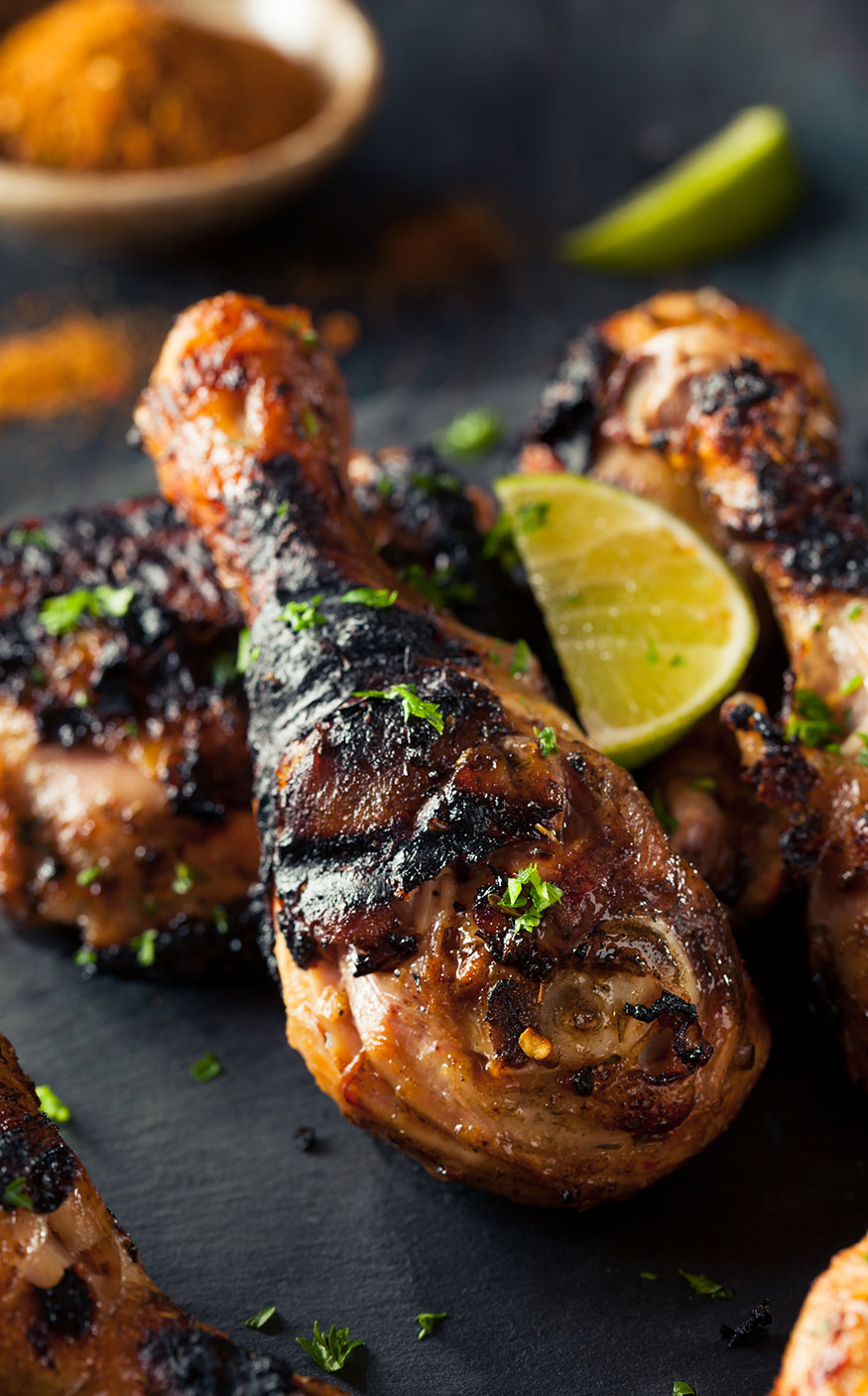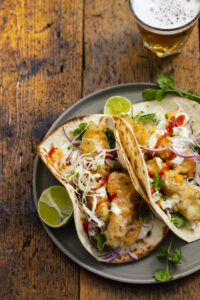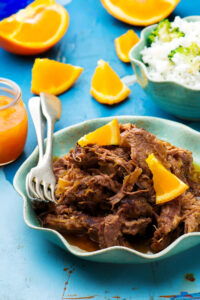 Jamaican cuisine is one of the most vibrant and flavourful in the world. However, it seldom makes its way onto a standard family weeknight rotation as many are lost when it comes to creating Jamaican recipes at home. Though some can appear complex or contain hard-to-find ingredients, Jamaican cuisine is super-simple to whip up at home and has many local substitutes when it comes to Island ingredients.
Loaded with fresh fruits, zingy citrus flavours, and fragrant spices, we've created a quick and easy guide on making Jamaican food recipes and bringing the taste of the Caribbean to your dinner table. Below are our top 10 Jamaican recipes and meal ideas using our Jamaican Jerk Blend:
Jamaican Rice and Beans
Jerk Chickpea Curry
Jerk Salmon Traybake
Caribbean Beef Meatballs
Jamaican Lamb Curry
Jerk Fish Tacos
Undoubtedly one of Jamaica's most popular and well-loved dishes, this family favourite coats chicken drumsticks in a classic jerk marinade and grills them until crisp on the outside and tender inside. Serve alongside fluffy rice and a fruity salsa and you have a winning midweek chicken dinner!
Sweet, plump prawns pair perfectly with this heady jerk marinade and are grilled until perfectly charred on the outside and tender on the inside. The perfect homage to its home island by the Caribbean Sea.
Many ask, is Jamaican food healthy? This vegetarian take on a classic Jamaican stew certainly is! Chockful of protein-rich black beans and vitamin-loaded sweet potato, this pot of goodness is cooked until ultra-rich and fragrant.
This great dish takes meltingly tender pieces of pork belly infused with our Jamaican Jerk blend and braised low and slow with soy sauce for an umami hit, apple cider vinegar for a tang and fresh orange juice for a touch of sweetness.
Jamaican Rice and Beans
This is our super-simple take on the world-famous Jamaican Peas and Rice that's traditionally served with just about every dish in Jamaica. For this easy side dish, simply add 1 can red kidney beans, 3 chopped spring onions, 1 can coconut milk and 17g Jerk Seasoning to a pot on medium heat and allow to simmer for 15 minutes. Add in I cup rice and simmer on low with the lid on for a further 15 minutes. Turn off the heat and leave the lid on for a further 10 minutes to finish the cooking in its own steam.
Jerk Chickpea Curry
A super-simple vegan curry that's a hearty winter warmer. Simply saute 1 diced onion and 1 red capsicum in a pan with oil. Add 17g Jamaican Jerk blend and cook until fragrant before stirring in your rinsed 400g tinned chickpeas, a vegetable stock cube and 1 can coconut milk. Simmer for 15 minutes on low until chickpeas are tender and sauce is fragrant. Serve alongside fluffy Jamaican rice and beans, fresh lime wedges and chopped chilli.
Jerk Salmon Traybake
A quick and easy midweek meal that's as healthy and wholesome as it is delicious! Marinate 4 skinless salmon pieces with 17g Jamaican Jerk blend, 1/2 orange juiced, 1tbspn soy sauce and 1tsp brown sugar for at least 30 minutes. Chop 1 each red onion, yellow and red capsicum and zucchini and add to a baking tray with a drizzle of olive oil, a pinch of salt and pieces of lemon zest and bake for 10 minutes in a moderate oven. Place your marinated salmon on top of the veggies and bake for a further 10-12 mins, or until cooked through.
Jerk Fish Tacos
A great dish where Mexico meets the Caribbean! Follow the same simple recipe as your salmon marinade above but with a firm white fish of your choice and grill in a pan until cooked through. Serve in warmed tortillas with a fresh slaw of shredded cabbage, diced red onion, pineapple and lime juice and some smashed avocado and enjoy!
Caribbean Beef Meatballs
A great recipe that can be used to make meatballs, rissoles, burger patties or koftas. This recipe uses beef mince but can easily be made with pork, chicken or even lamb. In a bowl, mix 500g mince with 17g Jamaican Jerk seasoning, a drizzle of soy sauce, an egg and 1/3 cup breadcrumbs and mix to combine. Form into meatballs with wet hands to avoid the meat sticking and saute in a medium-high pan until brown on the outside and cooked all the way through. Serve with rice, mashed potato or salad.
Jamaican Lamb Curry
Our take on the authentic Jamaican classic Curry Goat. In a slow cooker, Dutch oven or pressure cooker, brown 500g lamb pieces and remove. In the same pan, saute 1*sliced onion until soft, and add 17g of Jerk seasoning until fragrant. Add your lamb pieces back in along with 250ml stock of your choice and 1 fresh chopped tomato. Cooked for 40 minutes on pressure or 2 hours on very low heat in the slow cooker or Dutch oven. Serve with rice, and enjoy!
We hope you love these quick and easy Jamaican recipes using our Jamaican Jerk Blend, and it has inspired you to whip up your own Jamaican feast at home!