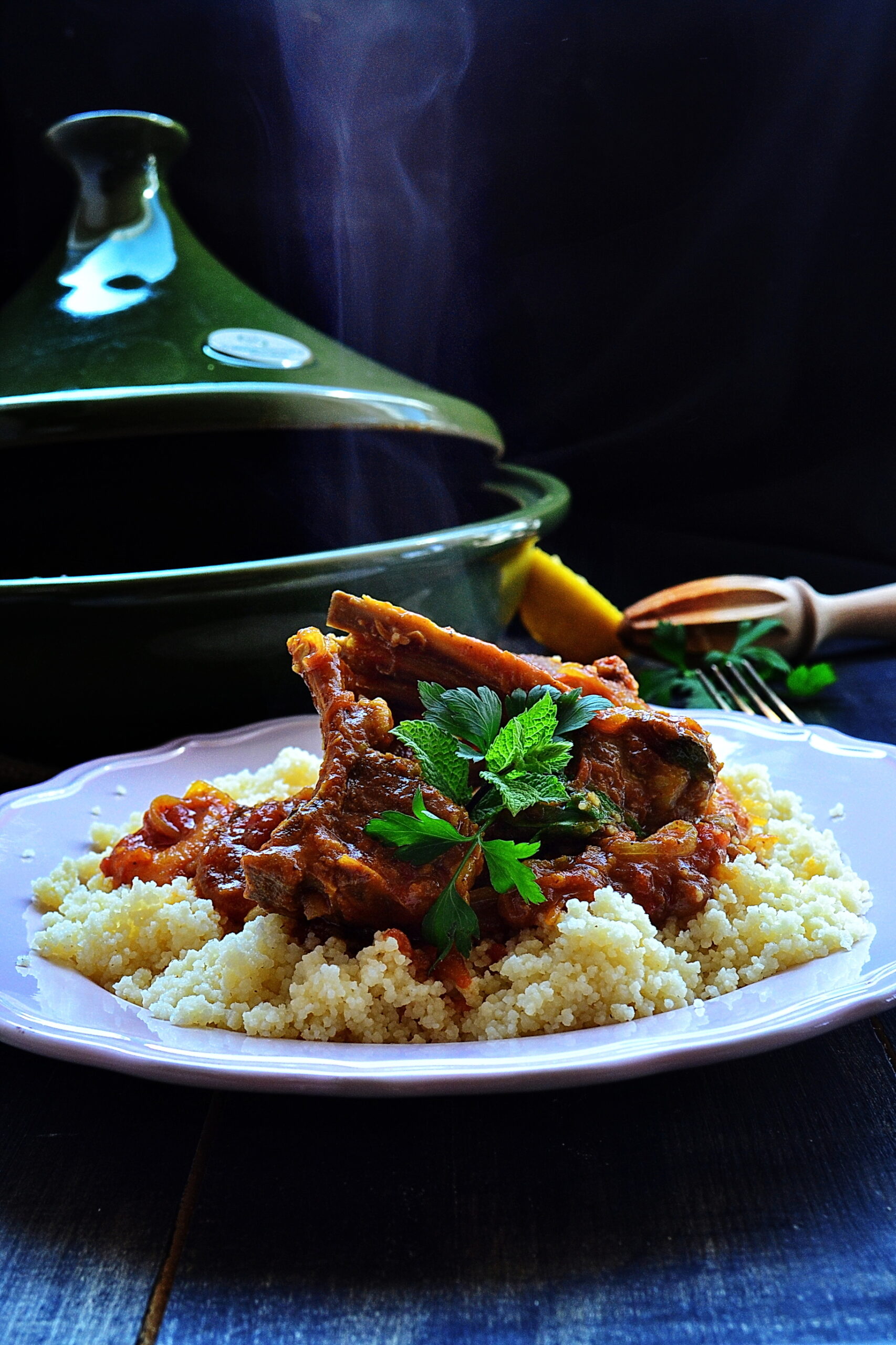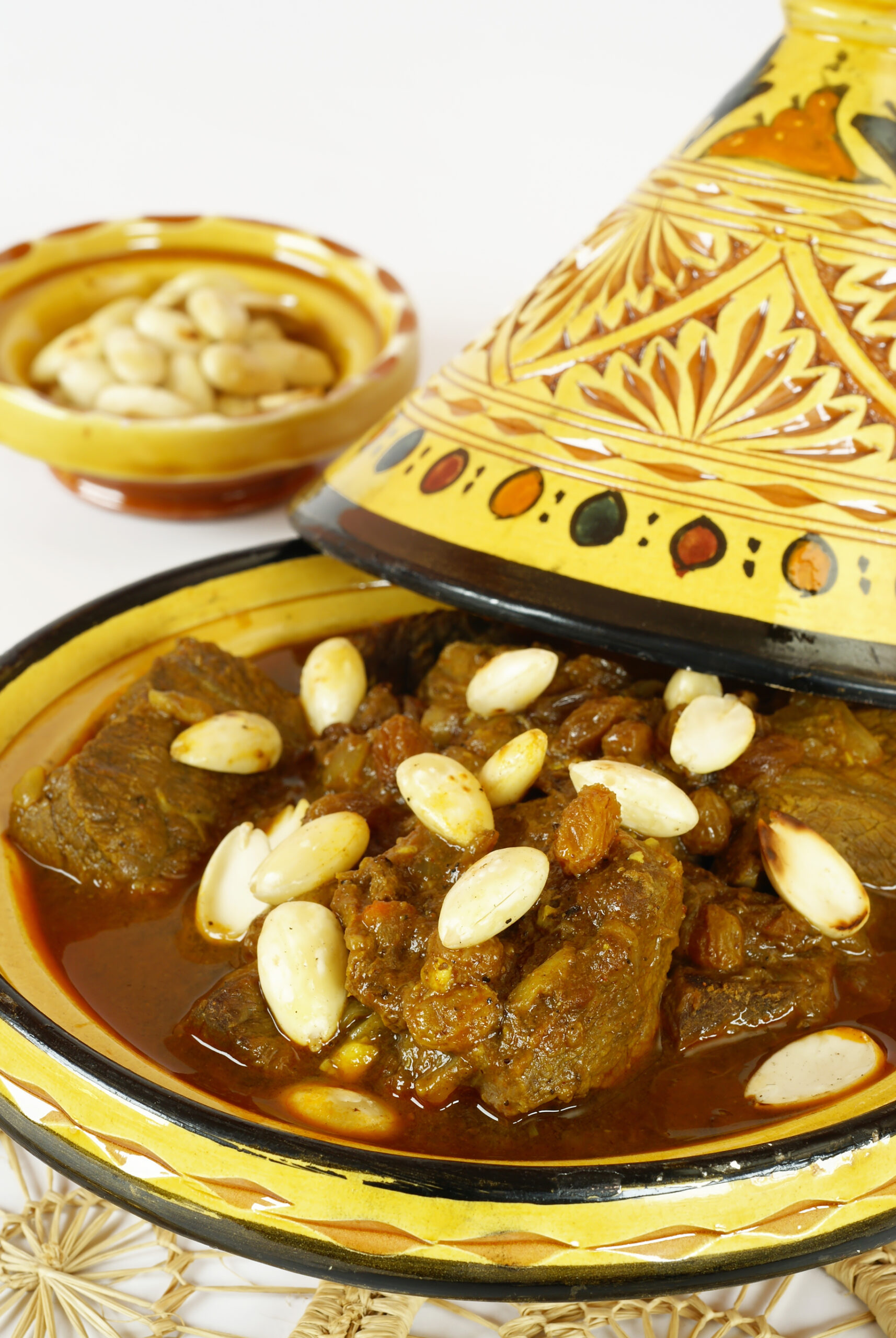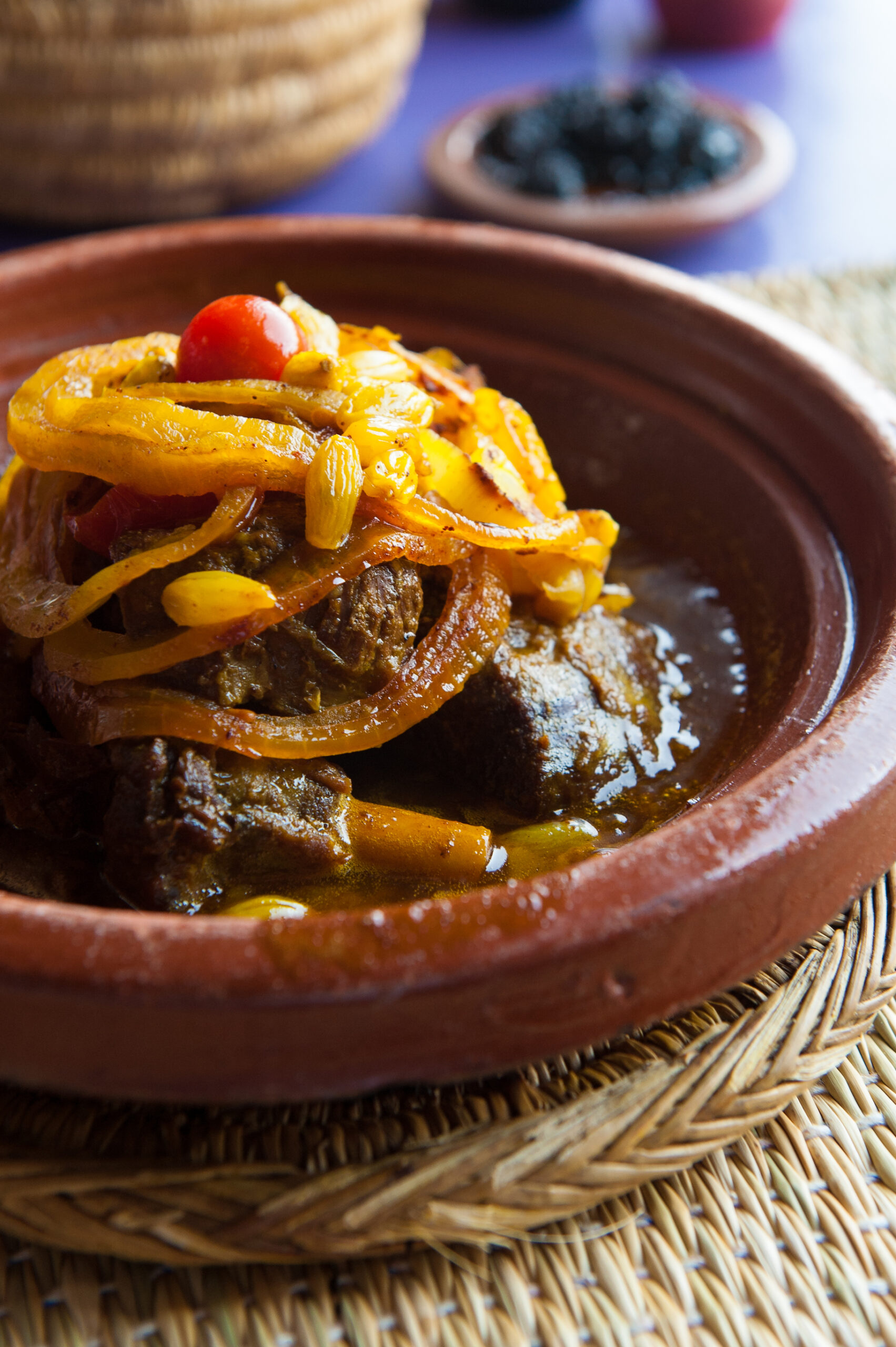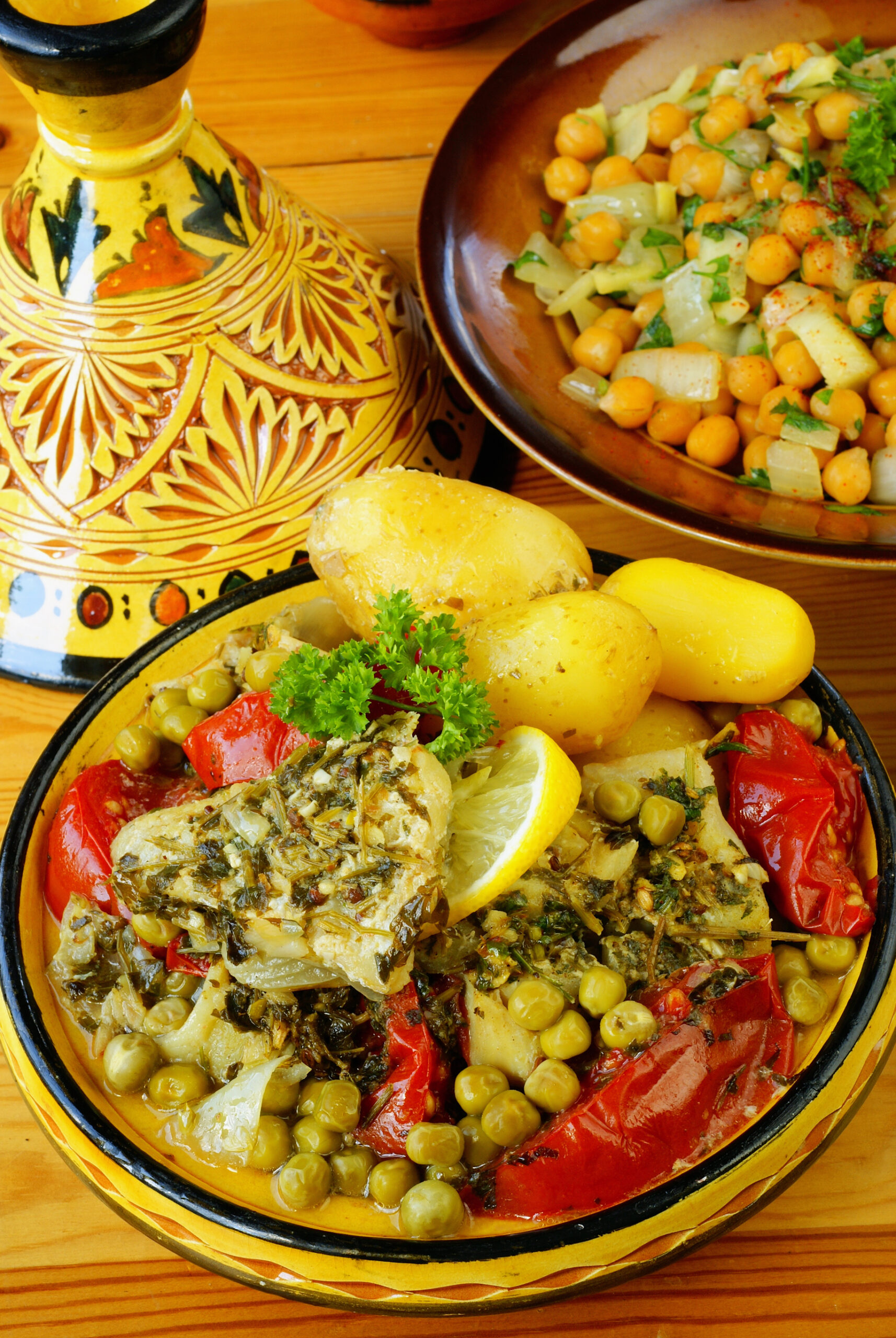 To the west of North Africa and bordering the Mediterranean Sea is Morocco – arguably one of our world's most renowned cuisines. Featuring a diverse array of unique dishes influenced by both its African and European neighbours, Morocco is famous for spice-rich dishes loaded with flavours that's been masterfully balanced to create a taste sensation. Home to some of our globe's most-loved and cooked dishes, Moroccan recipes have transcended into some of the world's most iconic dishes such as the famous tagine – the original one-pot wonder. A traditional clay pot used to braise meats and vegetables, Morocco has introduced our world to the delightful marriage of sweet and savoury and incorporating perfumed dried fruits all cooked together in one pot. From lamb to chicken to vegetables to beef, check out our Top 10 Delicious Moroccan Recipes, cooked both in and out of the classic tagine, but always loaded with flavour, a rich mix of spices and plenty of passion.
All 10 recipes below are infused with our Moroccan Tagine blend, our take on the famous Ras el Hanout spice blend. Meaning 'top of the shop', Ras el Hanout is a perfectly balanced combination of the souk's spice producers' best top-shelf spices, generally containing more than 10 core spices to create a complex, rich and super-aromatic balance of warming sweet and savoury spices. Along with our four fantastic recipes for using this blend, we've listed some super-simple ways of using this blend in everyday favourites to create a Moroccan twist on your midweek meals.
Our Top 10 Delicious Moroccan Recipes:
Moroccan Chicken and Veg Traybake
Quick Moroccan Lamb Cutlets
Moroccan-Spiced Potatoes
Grilled Moroccan Cauliflower Steaks
Moroccan Chickpea Salad
Moroccan Baked Fish
Moroccan Lamb Shank Tagine
Lamb is the most commonly cooked dish in Morocco and is usually prepared the traditional way in a tagine. Across the region, their resourceful cooks use almost every part of the animal to both utilise its fantastic flavour and cut down on food waste. Our Moroccan lamb recipe uses one of the most-loved cuts – the shanks! Cooked low and slow until sumptuous and falling-off-the-bone, the rich meat is paired with sweet prunes and tangy preserved lemon to create a beautifully balanced, rich dish. Try it out here Moroccan Lamb Shank Tagine
Moroccan Chicken Tagine
Following closely behind lamb as Morocco's favourite protein is chicken. There are Moroccan chicken recipes from all over the region, but this combination of melting chicken, sweet tender carrots, earthy honey and rich spices showcases the best of Moroccan chicken recipes. try it our here Moroccan Chicken Tagine with Honey and Carrots
Moroccan Vegetable Tagine
Just as popular as meats are in Morocco, Moroccan vegetarian recipes are widely cooked and present the perfect vehicles for rich flavours. Our Moroccan Vegetable Tagine is a flavourful, hearty blend of chickpeas and mixed vegetables combined with sweet pops of dried apricots. Try it here Moroccan Vegetable Tagine
Moroccan Beef Tagine
We found the most delicious version from Jamie Oliver and adapted it for our blend and it is melting good, infused with juicy tomatoes and sweet prunes. Try it here Moroccan beef tagine
Moroccan Chicken and Veg Traybake
Another classic Moroccan chicken recipe takes all the wonderful flavours and ingredients of a tagine and transforms it into an easy-to-make classic traybake. In a deep, oven-safe pan, combine chopped red and yellow peppers, zucchinis, cherry tomatoes, green olives and chicken thighs and toss in olive oil, 2tbsp Moroccan Tagine Blend, the zest and juice of 1 lemon and 1tbsp salt and bake in a preheated 180c fan oven for 20-25 mins, until chicken is cooked through.
Quick Moroccan Lamb Cutlets
Such an easy and fast way to showcase fresh Aussie lamb! Simply make a paste of plain yoghurt, Moroccan Tagine Blend, lemon juice and salt – taste as you go to get your desired flavour – and toss your lamb cutlets through, letting them marinate for at least 1 hour. Grill on a medium-high griddle until browned on both sides and cooked to your liking and serve alongside our Moroccan Chickpea Salad recipe or Moroccan-Spiced Potatoes below.
Moroccan-Spiced Potatoes
A fantastic side dish that may be good enough to detract from the main event. Simply parboil some peeled and chopped potatoes before tossing them in olive oil, salt, and Moroccan Tagine Blend and bake in a preheated 200c fan oven for 30-40 mins until nice and crispy, tossing occasionally.
Grilled Moroccan Cauliflower Steaks
A vegetarian meal that will make any religious meat-eater content. Cut your whole cauliflower into roughly 1-inch-thick steaks. Combine Moroccan Tagine Blend, olive oil and lemon juice in a bowl, brush the steaks on either side and grill on a hot griddle or BBQ for 5 mins on either side, basting with your marinade as they cook.
Moroccan Chickpea Salad
Our Moroccan Chickpea Salad recipe makes a fresh, tangy side dish that's perfect to offset rich meats, curries or tagines. Simply drain and rinse two tins of chickpeas and toss in a bowl with 1 long cucumber diced, 1 block of feta crumbled, freshly chopped mint and a dressing made from 2tbsp olive oil, juice of ½ lemon and 1tbsp Moroccan Tagine Blend.
Moroccan Baked Fish
In a bowl combine olive oil, Moroccan Tagine Blend and salt and toss in fish fillets of your choice to coat. In a baking dish, lay thinly sliced onions and lemons to create a trivet for your fish. Lay the fillets on top and bake in a 180c fan oven until the fish is cooked through. Garnish with freshly chopped parsley and enjoy!
We hope you love these quick and simple recipe hacks as much as we do. So pick up a packet of our Moroccan Tagine blend to give them a go for yourself!